Washington D.C., December 26th 2019
ZirconTech is a force to reckon in the world of digital development and secured solutions and has uprightly made a place for themselves among the top mobile app development companies.
To gain more insights on their services at the offer and their capabilities, take a good look at the ZirconTech's GoodFirms profile.
Headnote About Zircontech
Founded in 2016, ZirconTech is a trusted partner that helps organizations to thrive and meet their objectives through a digital transformation through their proficiency in mobility, cloud computing, and blockchain technology. This firm is a group of technology enthusiasts with an experience of more than twenty years of collaborating on challenging projects. Having joined forces in recent years to accompany businesses in their path of digital transformation with state-of-the-art technology solutions, they have essayed many successful journeys.
Their core team of experienced engineers is capable of producing deliverables in various types of app categories. Carrying out the most complex of projects while processing design and development, they provide full-cycle development from ideation to finish. Expertise in difference diverse nature and practical experiences in one's domain is what makes this team more dynamic and capable of dealing with every difficulty as an opportunity.
ZirconTech not only delivers new apps or modernize legacy applications, but they also balance the cost and the complexity of the digital transformation of a business. Their application management is intelligent, efficient, and secure. Carried with the use of automation tools, cognitive assets, and standard security practices, their management helps businesses keep their competition in check and stay ahead in the race.
How GoodFirms Is Helpful to Businesses
GoodFirms is a renowned analysis and review portal where different businesses get enlisted to get periodic accreditation. Quality, Reliability, and Ability – are the three principal models mainly taken into consideration at GoodFirms. To better gauge the capability of a firm, these parameters are further subdivided into the quality of services delivered by the company, expertise in the skill sets possessed by the team, customer feedback, and the overall experience of the firm in the domain among several others.
ZirconTech was also assessed based on these crucial business standards set by the GoodFirms research team. The classification of the evaluation process conducted is discussed below, mentioning their key functioning areas.
Mobile App Solutions of Tomorrow, Today
ZirconTech bases its mobile app development on the most widely spread technologies. Their team of competent developers implement the agile methodology and leverage their experience in cross-platform development to produce winning apps. A combination of avant-garde and traditional UI tactics helps businesses excel in their digital strategy.
Staying abreast of the current trends and focus on delivering that enhances user engagement through intuitive and responsive design and development, the solutions by the firm help businesses lead in the market. Well-versed in various programming languages and frameworks, their solutions are in MongoDB, PHP, Java, React, React Native, HTML5, and JavaScripts.
A propensity to deliver preeminent solutions developed riding experience and expertise has driven ZirconTech to the podium of top app development companies in Buenos Aires at GoodFirms.
A Digital World on the Clouds
The world has faced towards the cloud and has given more mobility to businesses in operation. Cloud computing not only takes the burden of handling infrastructure, but also imparts high data security, scalability, and control. With years of experience in this field, ZirconTech has developed the expertise and framework that allows them to deliver consultancy services for cloud adoption strategy, transform applications, and also provide the required support.
Practical experience with platforms like Amazon Web Services, Microsoft Azure, Google Compute Platform, IBM Bluemix, and Openstack, including Iaas (Infrastructure as a Service) among others, has enabled the firm to meet any client requirement and provide the best in class solutions. They have helped turn ideas into solutions with numerous services to build, deploy, and manage applications in the cloud using frameworks that the client desires.
The firm's inclusion in the list of the best cloud computing companies in Argentina at GoodFirms is a direct result of their aptitude and authority in the field of cloud computing.
ZirconTech has translated their past few years of blockchain application development to build secure solutions on private and public blockchains. Their core unit of dexterous developers will take care of a full-stack development right from deploying nodes to essaying the smart contracts while designing an0d developing the front end.
The firm is committed to ensuring security as well as stability to the blockchain through the stock of knowledge datacenters. Bringing scalability and high performance, they provide a full spectrum of blockchain development services with professional insights. The blockchain developers at the firm empower businesses by creating a cohesive ecosystem through accessible and reliable transactions utilizing technologies like LACChain, Monax, RSK, Quorum, and Corda.
Solutions laced with adroitness and tenacity to keep finding solutions will soon merit ZirconTech a spot amongst the coveted list of the leading blockchain technology companies at GoodFirms.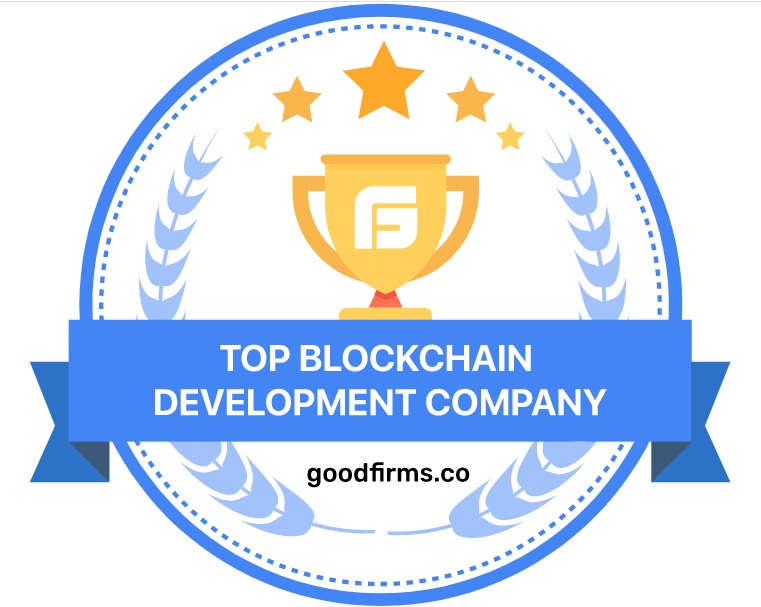 About GoodFirms
Washington, D.C. based GoodFirms is a maverick B2B Research and Reviews Company that helps in finding mobile app development, cloud computing, and blockchain development companies rendering the best services to its customers. GoodFirms' extensive research process ranks the companies, boosts their online reputation and helps service seekers pick the right technology partner that meets their business needs.
About the Author
Anna Stark is presently working as a Content Writer with GoodFirms – Washington D.C. based B2B Research Company, which bridges the gap between service seekers and service providers. Anna's current role lingers in her to shape every company's performance and key attributes into words. She firmly believes in the magic of words and equips new strategies that work, always in with ideas, something new to carve, and something original to decorate the firm's identity.