IT staff augmentation is an increasingly popular answer to a question that more and more organizations are facing in the post-pandemic world.
How can you deliver software development projects quickly and cost-effectively without having to go through the expensive and time-consuming process of recruiting a full-time in-house team?
It has been estimated that there is a worldwide shortfall of some 40 million software development professionals, at a time when businesses are more conscious than ever of the need to move forward in an agile, cost-effective manner.
The assistance of an experienced software outsourcing company that is able to provide the resource to deliver projects efficiently by providing the expertise and manpower necessary for IT staff augmentation is incredibly valuable.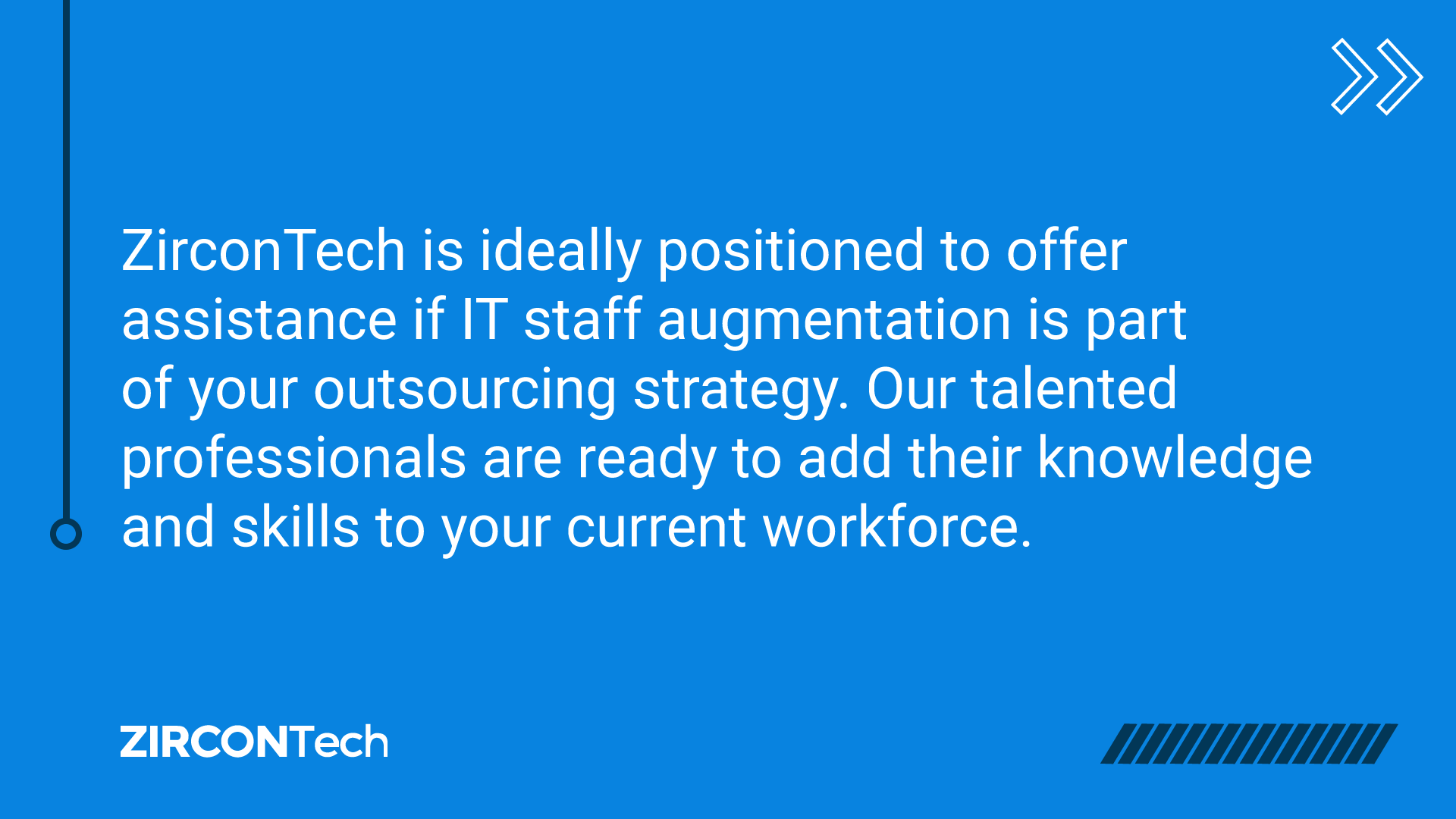 ZirconTech is ideally positioned to offer assistance if IT staff augmentation is part of your outsourcing strategy. Our talented professionals are ready to add their knowledge and skills to your current workforce.
It's about the advantages of considering flexible outsourcing as a strategy, focusing on the benefits of staff augmentation by ZirconTech.
What is IT staff augmentation?
IT staff augmentation is not quite the same as software development outsourcing. While the services of a flexible outsourcing company – such as ZirconTech – may be involved in the process, the augmentation of staff implies that control remains firmly within the organization that requires assistance with development of its software managed services.
For instance, if a business requires the help of an experienced UX designer during the development of a new website, such an individual can join the in-house workforce to add their specific knowledge and insight for the duration of their part of the project.
By contrast, handing over the administration of an entire software engineering project to an external team means the work is managed from outside the business.
ZirconTech has the capability and flexibility to assist on either an IT outsourcing or IT staff augmentation basis. If your decision is to augment your staff temporarily to bring a project across the finish line, let's look at the reasons why you are making an excellent move for your business.
Benefits of IT staff augmentation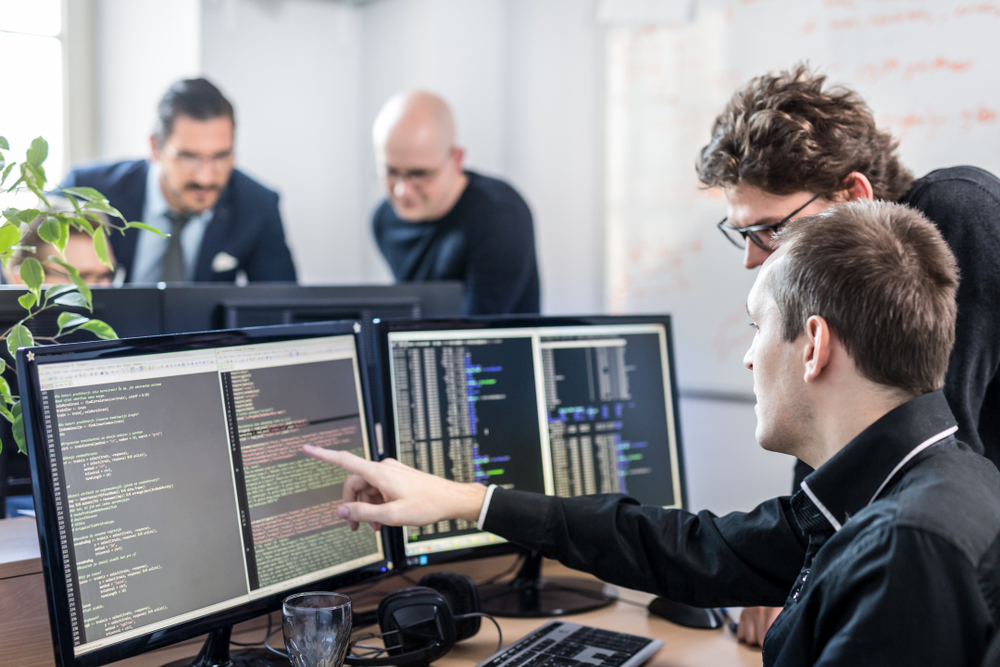 There are several significant benefits that are delivered by the decision to embrace the concept of IT staff augmentation. The principal ones are as follows:
Speed of project go-live and completion: The process of recruiting a software engineering expert with specific skills required to deliver a project is far more streamlined than seeking a full-time staff member or team. Selection of an appropriate individual or group from a software outsourcing company means they can hit the ground running without a long sequence of interviews and the necessity to be trained and inducted in the host company's culture.

Cost: Employing the services of a software engineering expert for a specific project is likely to be far more cost-effective than on-boarding a full-time member of staff or team. Hiring a short-term solution also obviates the need for any investment in internal personnel infrastructure.
Geographical versatility: IT outsourcing can utilize the services of a company almost anywhere in the world. While there are clear benefits in using a nearshore partner for your IT staff augmentation in terms of cultural and time-zone fit, the availability of software engineers across the globe means the expertise you need can be accessed and delivered remotely.

Flexibility: Arguably the most compelling argument in favor of IT staff augmentation is the all-round flexibility of the arrangement. You can push forward with your project in an agile manner, and upscale and downsize your team quickly and easily as the demands of development change.

Control: At all times, when you engage the assistance of individuals and teams on an IT staff augmentation basis, the overall responsibility for the project remains in-house. That ensures complete visibility and transparency around the progress of the project in question and, with good internal communications, a far greater likelihood of a timely, cost-effective and successful outcome.
How ZirconTech can assist with your IT Staff Augmentation needs
ZirconTech brings a compelling mixture of flexibility and software engineering expertise to the challenge of meeting your IT staff augmentation requirements.
We have extensive experience of working with a variety of partners in locations across the globe who have been delighted by the results we have delivered to their software managed services.
What sets ZirconTech apart is the sheer breadth of the technical excellence we can provide when you decide to move forward with IT staff augmentation.
Whether you require assistance with blockchain, IoT, artificial intelligence, or cloud, or more, our agile and experienced operatives are ready to step straight into action and bring your projects to fruition swiftly and efficiently.
If you decide to embark on an outsourcing strategy that embraces the concept of IT staff augmentation, ZirconTech is the perfect partner. Talk to us today to find out how we can work together.