If your business is based in the United States, you may be aware of the benefits of outsourcing software development to nearshore partners. Principal among these is the cost-effectiveness of working with an expert team with a history of delivering outstanding digital transformation solutions.
What you may not be aware of is how perfectly ZirconTech fits the bill as your software development partner.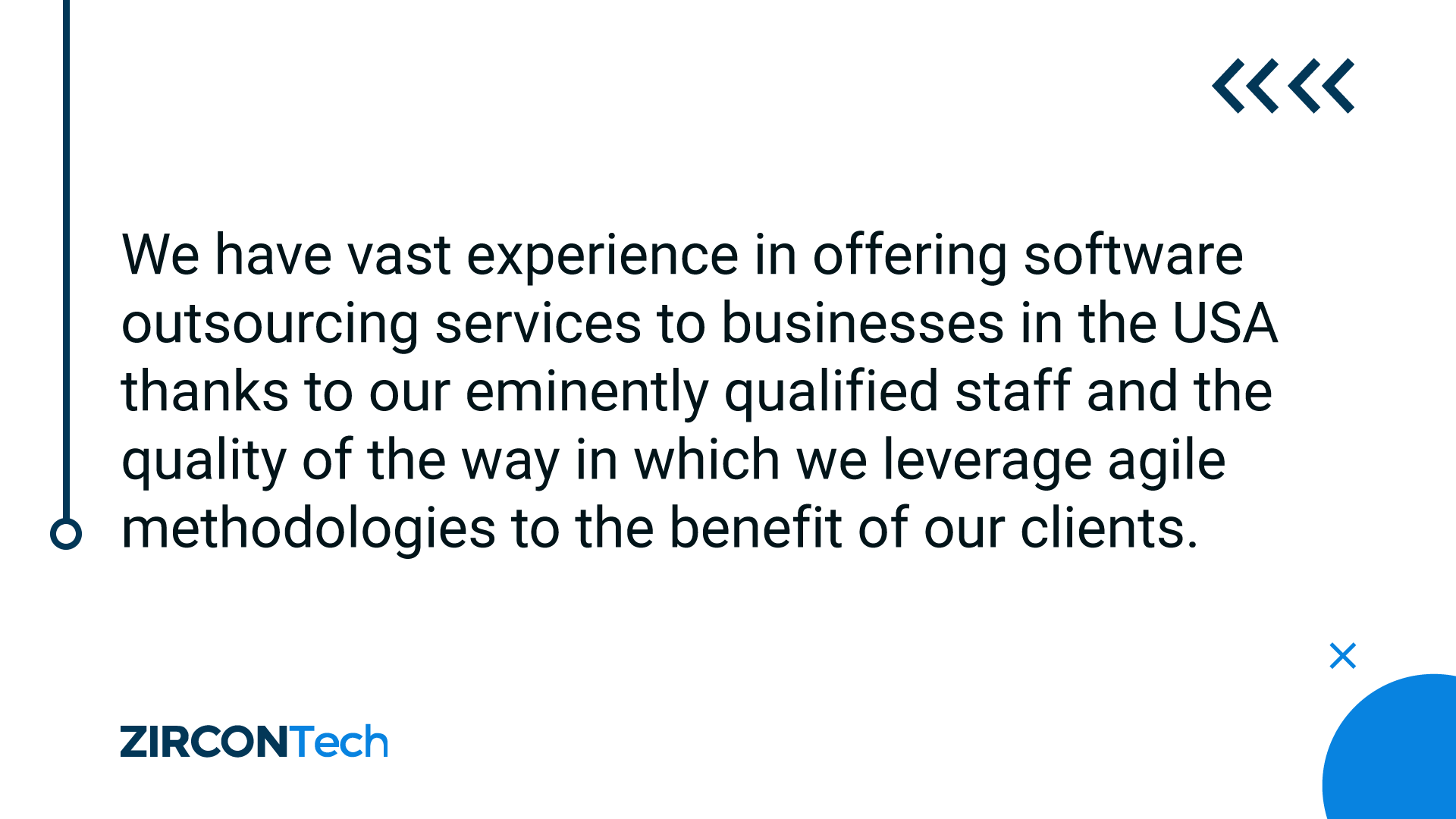 For more than 20 years, our team has provided outstanding software development services to enterprises in a host of industries across a range of locations. We have vast experience in offering software outsourcing services to businesses in the USA thanks to our eminently qualified staff and the quality of the way in which we leverage agile methodologies to the benefit of our clients.
Our location in Montevideo ensures we have an excellent cultural fit, as well as a synergy in time-zones, with businesses in the USA requiring the services of a top-notch software development company.
Let us give you some more detail to explain why your first call, when you are considering working with an outsourcing development company, should be to ZirconTech.
Outsourcing software development: Our four pillars
ZirconTech's ability to deliver outstanding digital experiences to our clients in the USA and elsewhere is founded on four pillars, which are as solid and resilient as the indestructible stone columns of an ancient temple.
Clear and continuous communication: We believe it is essential that all parties involved in the process of outsourcing web development are aware at all times of the progress that is being made.

On time delivery: You want to be sure that a partner offering software outsourcing services will meet all its agreed interim and overall targets smoothly and efficiently.

Control of project deliverables: We understand the need to keep a firm hand on the tiller at all times as a piece of work proceeds to a positive conclusion.

Low-risk projects: Our experience and expertise ensures that we take the risk out of the work we carry out for clients in the USA and elsewhere.
Our team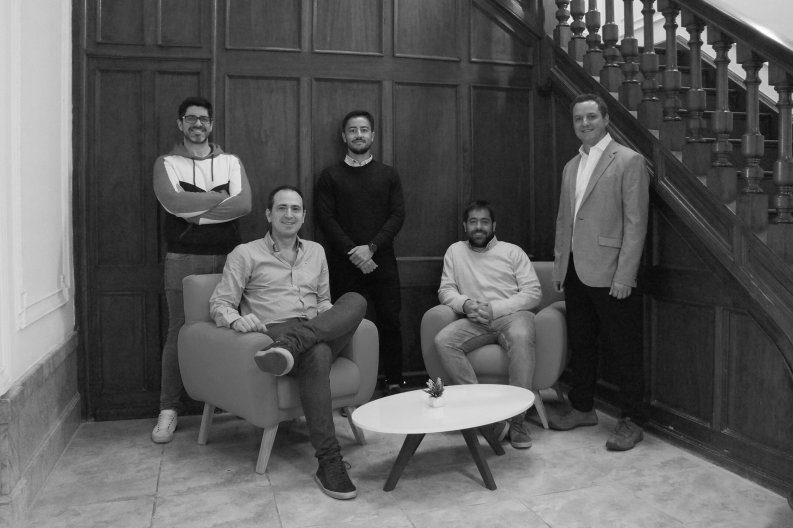 Over the last 20 years, ZirconTech has assembled a first-class team that has brought to fruition a diverse range of projects across the world and has underpinned our reputation as an outstanding software outsourcing company.
Numerous clients can attest to the outsourcing benefits derived from working with a software development company as experienced and capable as ZirconTech.
Our team is led by the following individuals:
Andres Zunino – Co-Founder and CEO
Andres brings extensive business leadership experience to the task of overseeing a team that delivers superb digital experiences to clients.
Martin Machin – Managing Partner
Martin has more than 25 years' experience in and works as a mentor, investor and advisor to companies in emerging technologies.
Williams Olivera – CTO
Williams is our leader when it comes to the technical and technological side of delivering software development services and global projects.
Our Services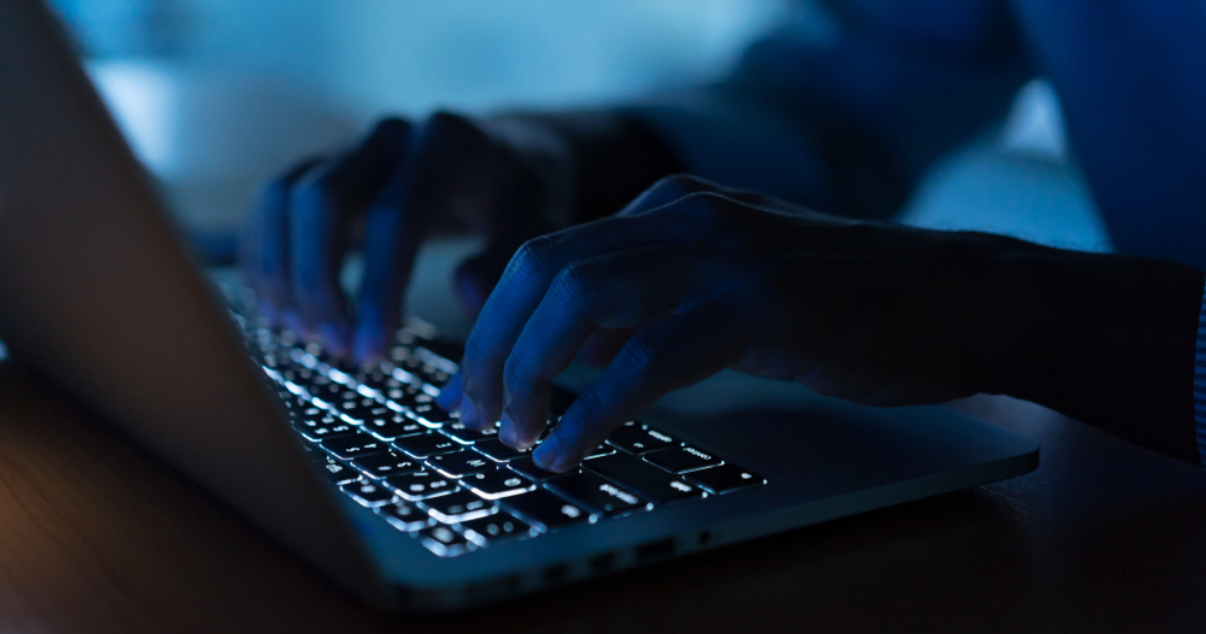 When you are looking for a software outsourcing company, it is reassuring to find a potential partner with an extraordinarily broad selection of ways in which it demonstrates its expertise. Among the areas in which we provide software outsourcing services are:
Blockchain: We build blockchain solutions on both public and private blockchains.

IoT: Our in-depth experience in development and open-source tools means we can create solutions for a huge range of digitally connected devices.

Cloud: Our years of working with cloud platforms leaves us ideally placed with the expertise to deliver services in cloud adoption strategy and digital transformation.

AI: We are fully aware of the potential of artificial intelligence, and our insight and agility ensure we are able to drive AI initiatives and machine learning projects.
One example is Monax, a contract lifecycle management platform with its base in New York, NY. ZirconTech worked with Monax on the development of a state-of-the-art platform.
We also worked on front-end and back-end development for GiveTrack, an innovative donation platform that enables non-profit organizations to provide transparency and accountability to donors.
As the CTO of one of our clients, the Miami-based Suku, said: "ZirconTech excels in delivering time-critical work under pressure."
So when you are considering software outsourcing services, and are looking for a software development partner that is agile, nearshore and extremely experienced, our recommendation is that you get in touch with us at ZirconTech to see how we can deliver our great services to you.