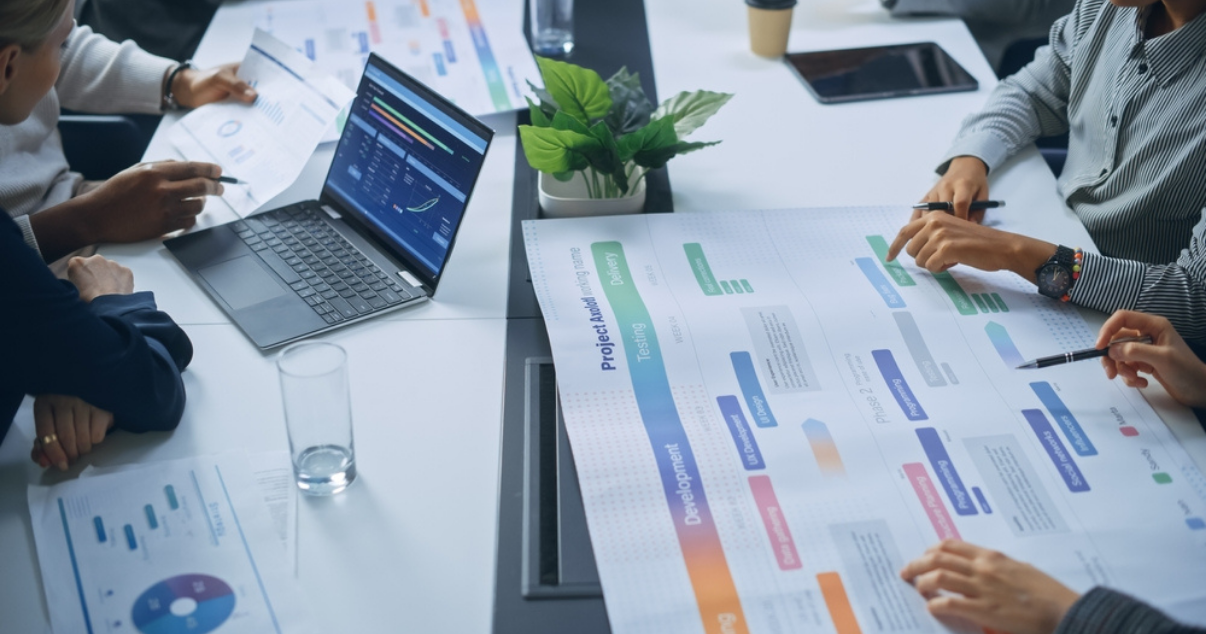 One of the defining characteristics of an entrepreneur is agility of thought. Visionary leaders who want the best for their business and themselves are always open to innovative solutions to commercial challenges.
This helps to explain why increasing numbers of entrepreneurial organizations in the United States are embracing the concept of working with an offshore software development partner in Latin America in a quest to deliver outstanding tech solutions.
A 2020 survey by Deloitte found that 87 per cent of IT businesses had considered nearshore outsourcing. At the same time, experts expect the global outsourcing market to grow by $40billion by 2025.
This is clearly a growing trend. As a result, Latin America has become one of the most reliable locations to which US firms turn in the search for an excellent external software development company.
The most obvious driver for a company contemplating outsourcing web development is cost. While there are challenges associated with partnering with a software outsourcing company, overall the venture can be highly economical compared with the expense of going local, or recruiting a full-time internal team.
ZirconTech is a shining example of a software development partner based in Latin America with the depth and quality of tech expertise that can benefit US business leaders looking for assistance with the delivery of a project or the development of a business idea.
Benefits of working with an offshore software development partner
Cost is far from the only reason why a US firm with IT requirements might consider employing the services of an agile software development company based in Latin America.
Let's consider some of the other factors that might lead a business to make such a decision.
Talent shortage: While many US firms find it a struggle to recruit sufficient numbers of trained and expert software engineers, Latin America boasts huge resources in terms of people trained in software development. Argentina has more than 114,000 software engineers and the strongest English language skills in the region. Brazil has more than half a million, while Colombia's universities deliver more than 13,000 to the market each year. Uruguay, home of ZirconTech, is the leading software exporter per capita in the region. Latin America is an area teeming with talented people and businesses offering software development services.
Communication: Nearshoring, as opposed to delegating your project to a partner on the other side of the world, leads to a closer and more collaborative relationship. One reason for that is the ease of communicating with an offshore software development partner in the same time zone. This means your working days will overlap – and it is likely that the English language skills of your partner will be sufficient to build a fruitful relationship. For a US firm, working with a software outsourcing company in Latin America is virtually as easy and straightforward as partnering with a provider based within the States.
Legal and cultural: The proximity of Latin American firms to the US mainland means that a software development company based there is likely to have a good understanding of the law – especially Intellectual Property (IP) law. Knowing a country's IP laws is critical when it comes to software development. If an issue arises, it is essential that it can be handled competently by a software outsourcing company without any impact on the development process. The fact that the partner dealing with software outsourcing services is likely to be familiar with your national culture – and is close enough to make travel to their site relatively straightforward – is also a huge positive.
Why ZirconTech is your ideal Latin American offshore software development partner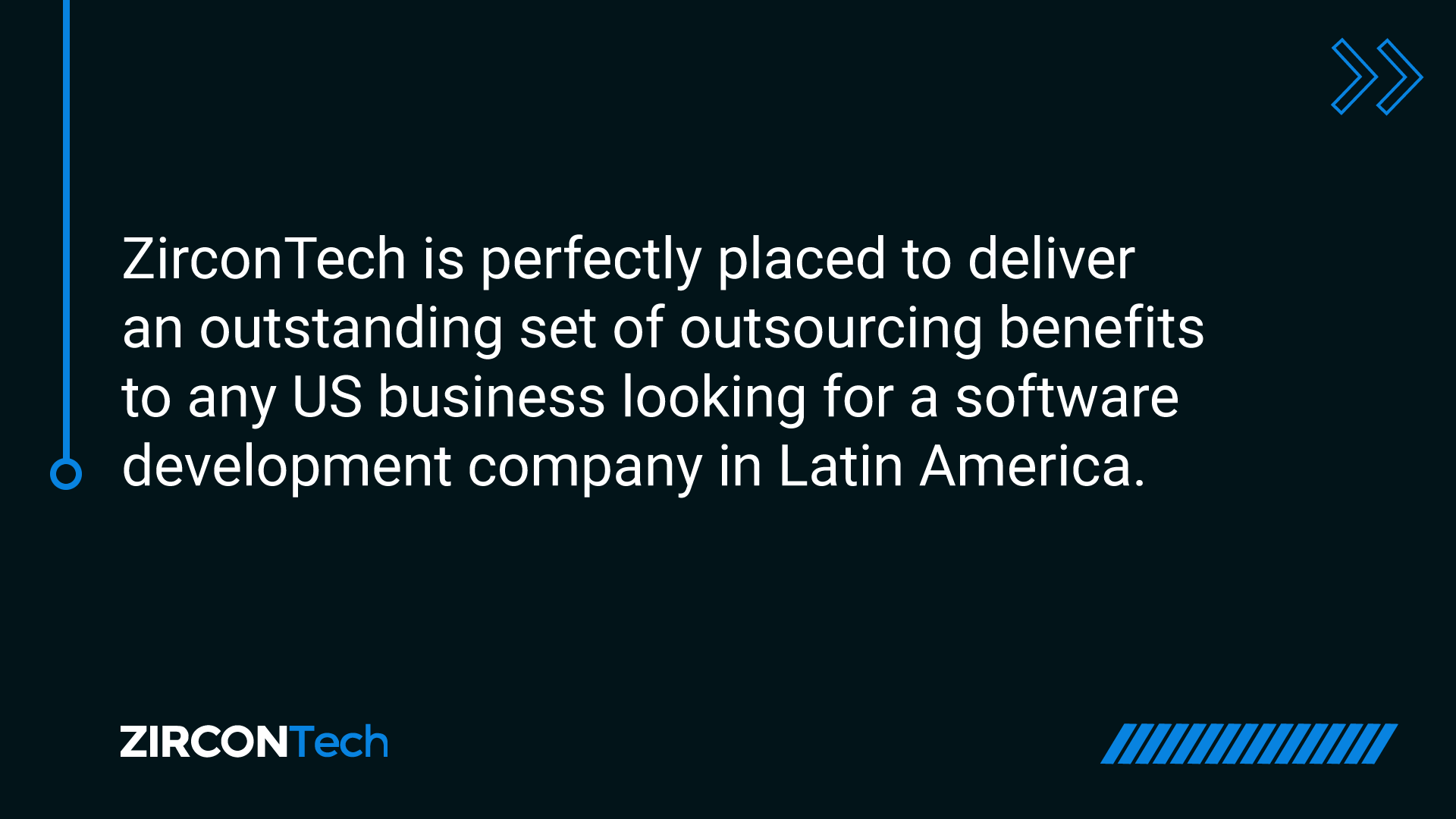 There are various costs that may arise during the process of working with a company based in Latin America that offers software outsourcing services. These can be associated with the need to collaborate across borders and any management issues.
However, ultimately the biggest reason for working with an offshore software development partner is that you will show a better return on investment than you would if you teamed up with a company within the US, or went to the time and trouble of recruiting, onboarding and training a dedicated in-house team.
ZirconTech is perfectly placed to deliver an outstanding set of outsourcing benefits to any US business looking for a software development company in Latin America.
We bring extensive experience in the development and delivery of custom-made digital transformation solutions. For more than 20 years, we have been delivering outstanding results and considerable benefits to a host of clients requiring our services in a variety of sectors.
The benefits of seeking out an offshore software development partner in our part of the world are there for all to see. We believe the wisdom of making ZirconTech your Latin American ally are equally clear – and we look forward to hearing from you.